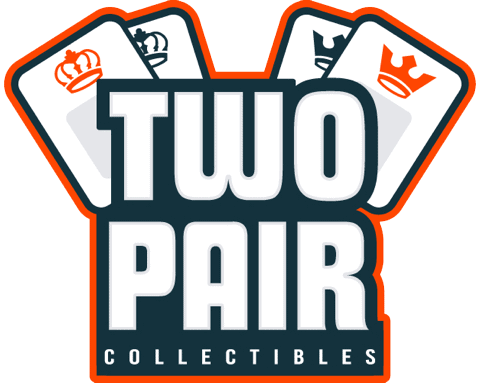 FREE SHIPPING on US orders of $200 or more!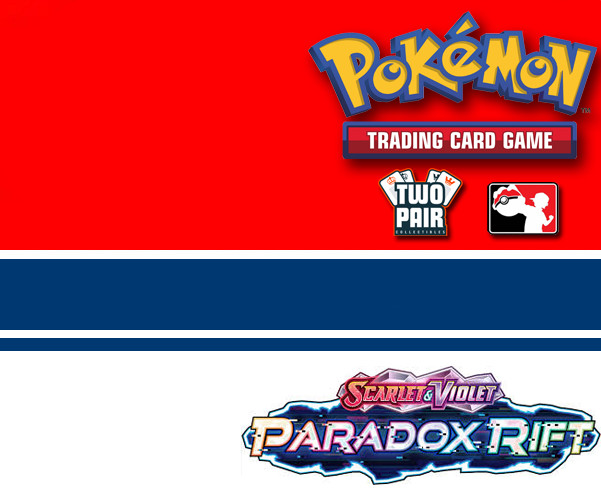 Uncover the Anomalies of Area Zero!
Dive into the clouds and explore a land that appears to be unbound by time! With ferocious attacks, Ancient Pokémon like Roaring Moon ex and Sandy Shocks ex appear alongside artificial Future Pokémon like Iron Valiant ex and Iron Hands ex. Meanwhile, Garchomp ex, Mewtwo ex, and others Terastallize to gain new types, as Armarouge ex, Gholdengo ex, and more Pokémon ex join the fray. Adventure awaits as timelines collide in the Pokémon TCG: Scarlet & Violet—Paradox Rift expansion!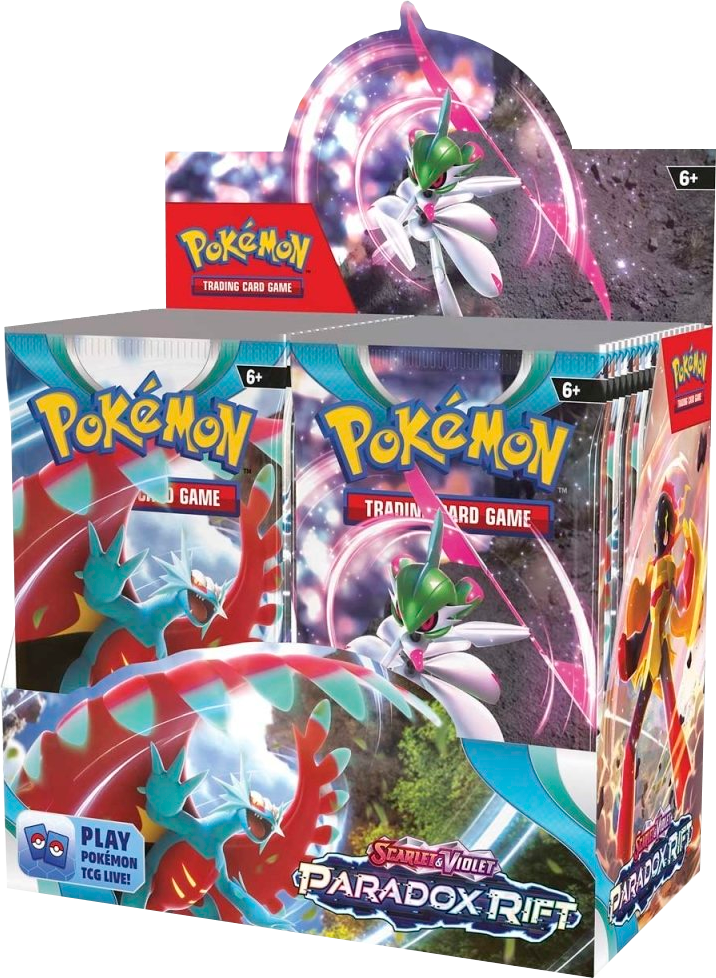 Our Brick & Mortar Shop Is Open!
Thank you for visiting our online store! We wanted to inform you that our online store is only showing limited items at this time. If you are looking for something specific, please contact our brick & mortar location or simply come in and visit us!
Current Hours:
Monday: CLOSED
Tuesday: CLOSED
Wednesday: 11:00 AM – 9:00 PM
Thursday: 11:00 AM – 9:00 PM
Friday: 11:00 AM – 10:00 PM
Saturday: 11:00 AM – 10:00 PM
Sunday: 11:00 AM – 7:00 PM