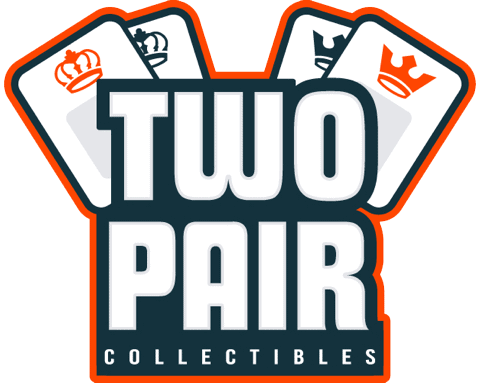 FREE SHIPPING on US orders of $200 or more!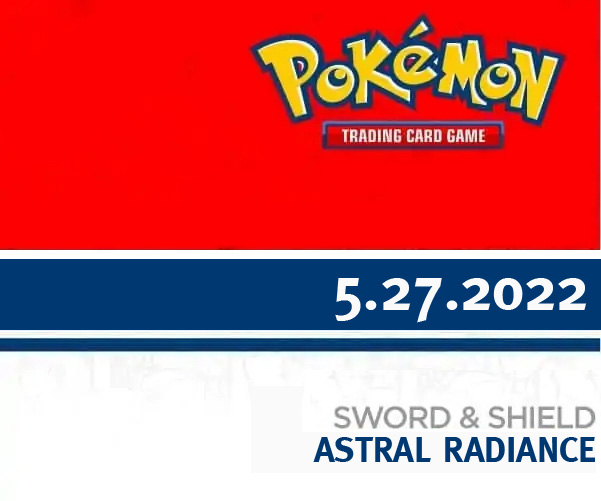 Astral Radiance - 5/27/2022
Legends of Time & Space Take Charge!
Travel back to a land of myths, legends, and wilderness as Origin Forme Dialga VSTAR and Origin Forme Palkia VSTAR shape the fabric of time and space! Decidueye, Typhlosion, and Samurott arrive as Hisuian Pokémon VSTAR, joining more Pokémon and Trainers from the ancient region of Hisui. Meanwhile, Shiny Pokémon reappear as Radiant Pokémon, with Radiant Greninja leading the charge in the Pokémon TCG: Sword & Shield—Astral Radiance expansion!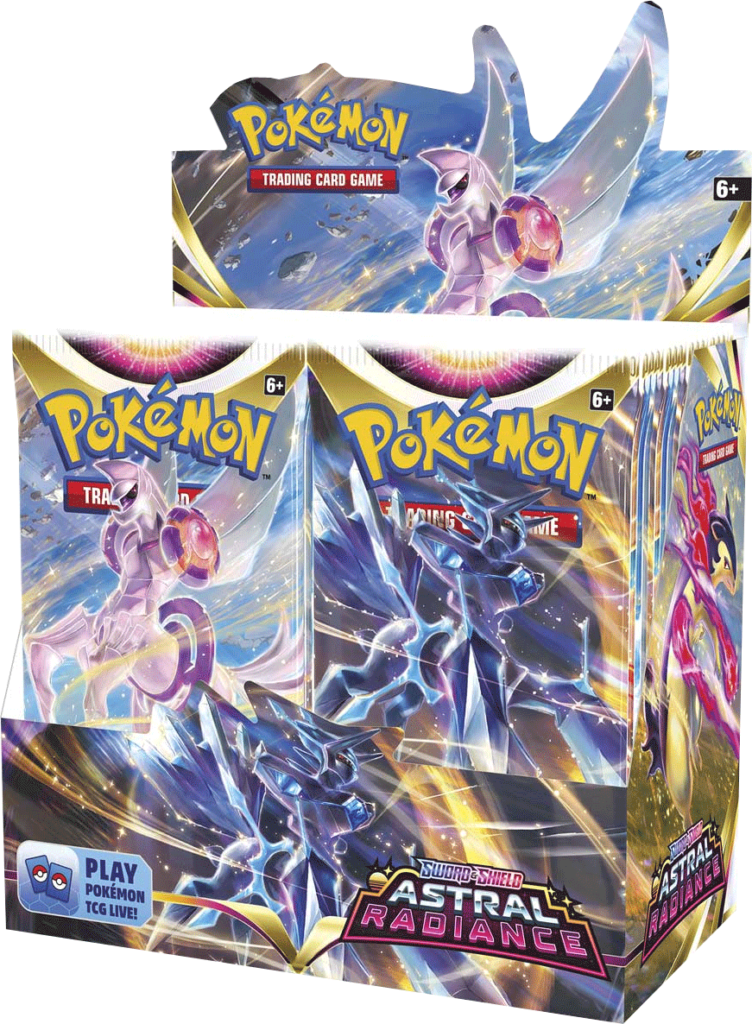 Our Brick & Mortar Shop Is Open!
Thank you for visiting our online store! We wanted to inform you that our online store is only showing limited items at this time. If you are looking for something specific, please contact our brick & mortar location or simply come in and visit us!
Current Hours:
Monday: 11:00 AM – 7:00 PM
Tuesday: 11:00 AM – 7:00 PM
Wednesday: 11:00 AM – 9:00 PM
Thursday: 11:00 AM – 9:00 PM
Friday: 11:00 AM – 10:00 PM
Saturday: 11:00 AM – 10:00 PM
Sunday: 11:00 AM – 7:00 PM