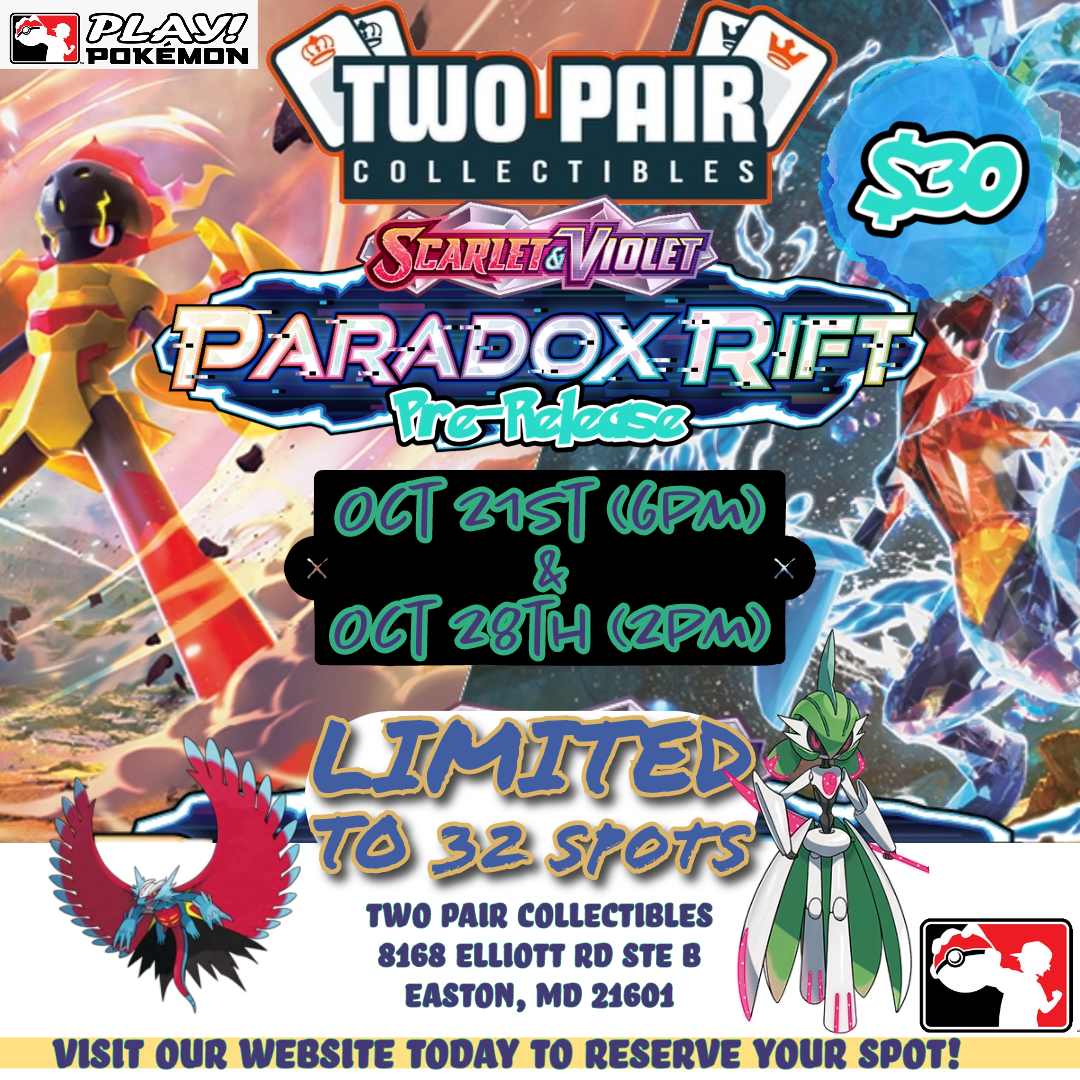 Paradox Rift Pre-Release Tournament #2
Come celebrate the release of Pokemon Scarlet & Violet: Paradox Rift with a pre-release event!
Deck Construction: Players will receive a Build and Battle box + 3 additional booster packs from the Tournament Organizer at the beginning of the event. This box contains 4 booster packs, a 23-card Evolution pack, and 1 of 4 promo cards. Each player will then construct a 40-card deck using only the cards in that box and the 2 booster packs. Basic Energy cards will be provided by the venue.
Format: Players will have 30 minutes to construct their deck. They will then play 3 single-game swiss rounds using 4 prize cards.
Prizes: All players who participate in the event will receive a booster pack per win. If a player doesn't win any round they will still receive a booster pack for participation.
Start time: 2:00 PM
End time: 5:00 PM (swiss, single games)
Style: Swiss (3 rounds), single game
Entry fee: $30
Registration: Pre-Release Entry
Stay connected! Join our Discord: https://discord.gg/peKFPh4Tye