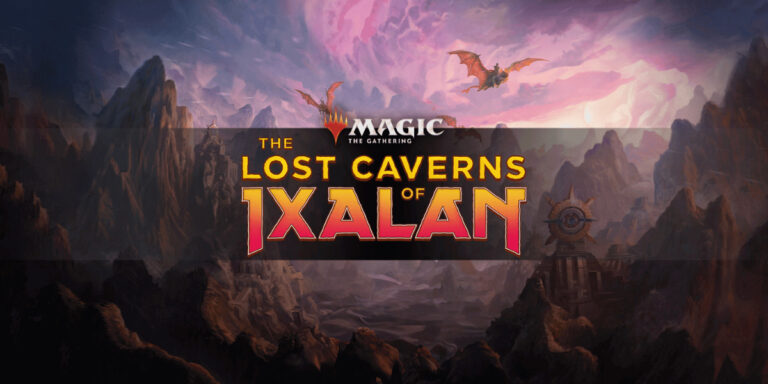 The Lost Caverns of Ixalan Prerelease Event #1
The Lost Caverns of Ixalan Prerelease Event #1
When: Sunday, November 11th
Time: 3 PM – 7 PM
Entry: $30
All participants will receive their choice of foil promo card (Path of Ancestry, Beast Whisperer, Dramatic Reversal) – please note these cards cannot be used in your deck for the prerelease.
Prerelease is the community's first opportunity to get their hands on the latest Magic: The Gathering release and explore what the set has to offer. Players crack open a Prerelease Pack, build a Sealed deck, and try out the set for the first time in a casual tournament. Earn a pack of Lost Caverns of Ixalan for each win!
A foil copy of Dragonlord Atarka will be raffled off to one player for this prerelease. Players who participate in at least 2 prereleases from our lcoation will receive an official MTG Ixalan pin!