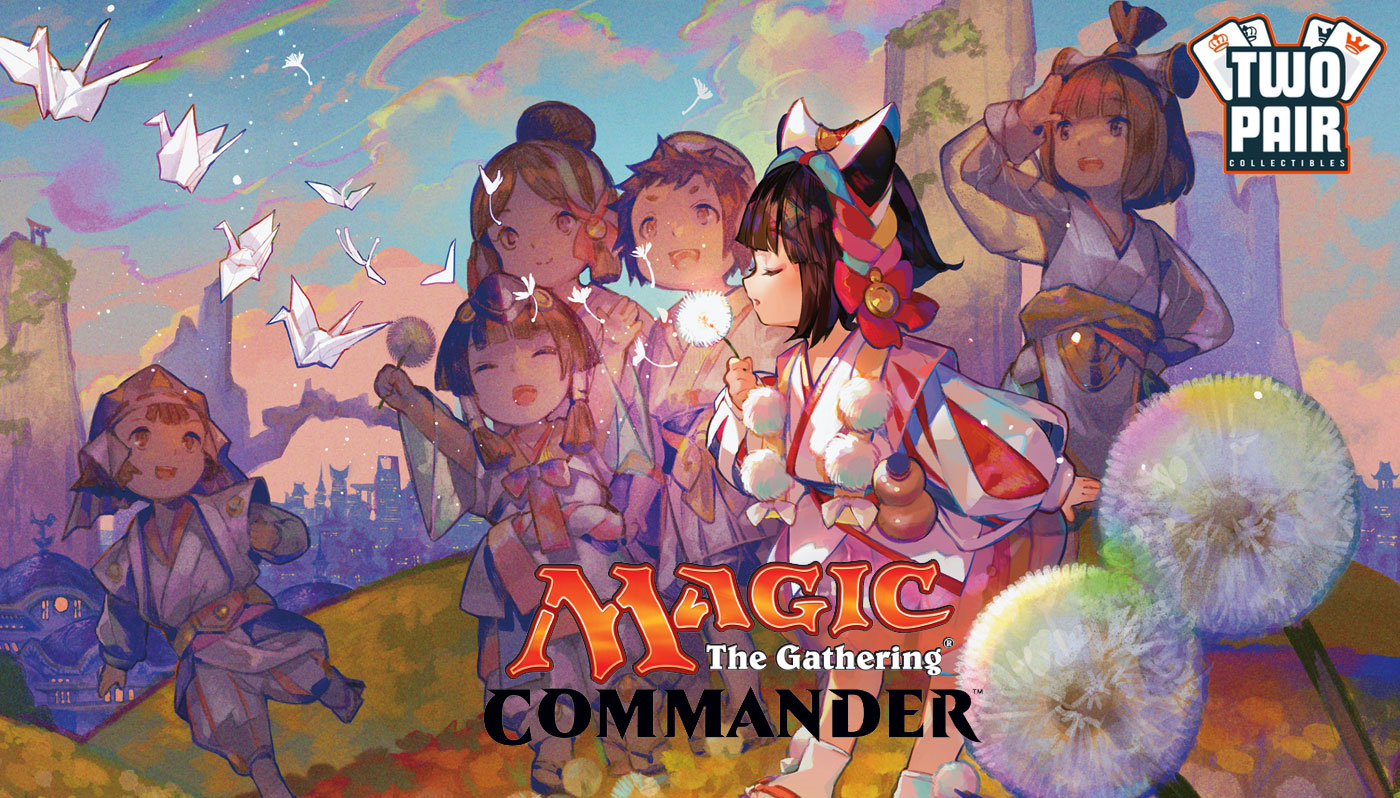 Magic: The Gathering Commander Night
Two Pair Collectibles hosts a free play casual Commander night on Thursday evenings from 6-9 PM. Everyone is welcome! If you are new to Magic: The Gathering or the Commander format we are more than happy to teach you how to play. The store has preconstructed decks available for purchase, as well as a small selection of loaners you can borrow for the night while learning to play.
If you prefer modern formats, we also host Draft Tournaments every Saturday!
Stay connected! Join our Discord: https://discord.gg/peKFPh4Tye